Shrimp shiokara-pickled amadai

甘鯛の海老塩辛漬け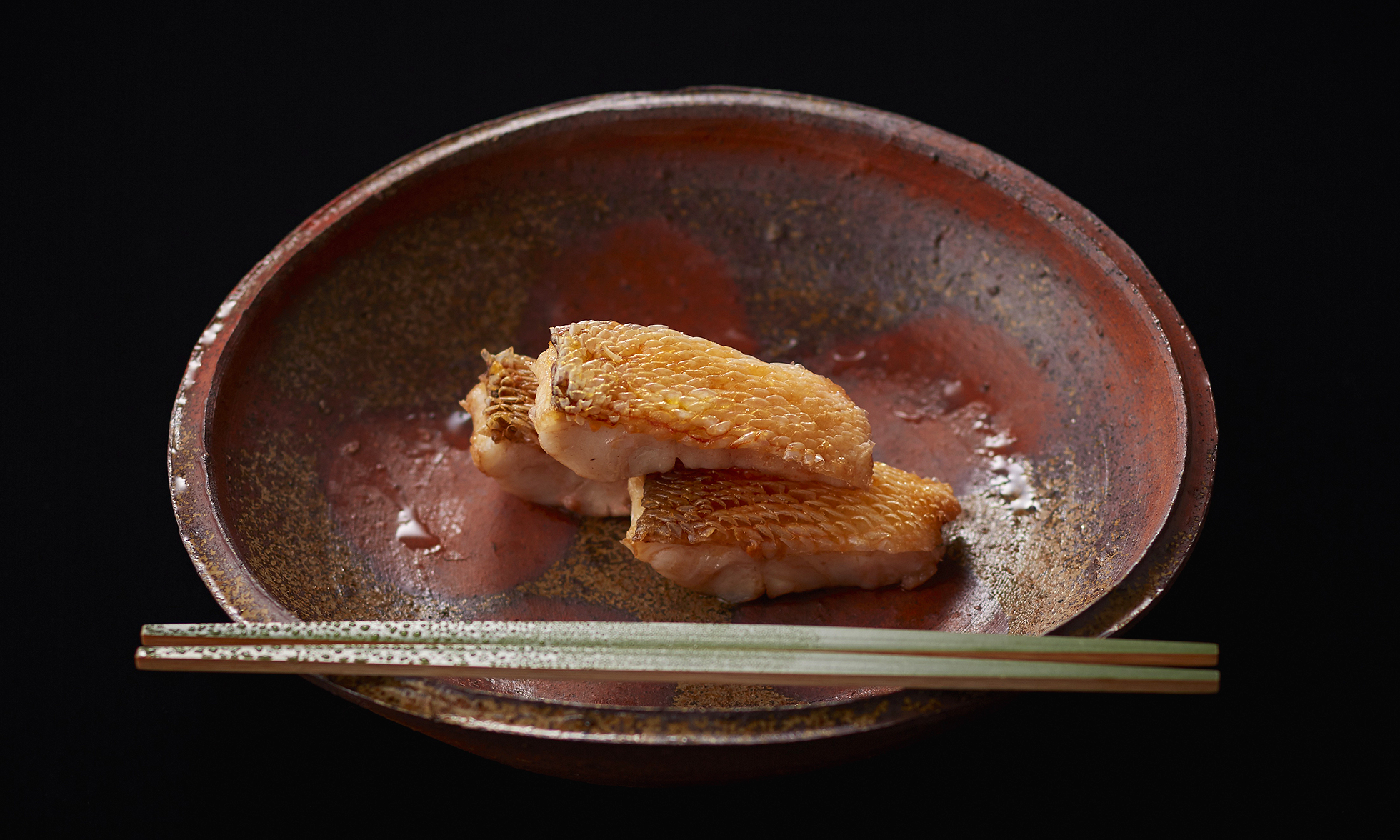 甘鯛を海老の塩辛ペーストにくぐらせ、鱗ごと焼き上げる。
パリパリとした歯ごたえの鱗、ふっくら焼きあがった身は海老の香りに包まれる。
We dip the sea bream in salted shrimp paste and grill it with the scales on.
The scales add a wonderful crispy texture, and the plump grilled body of the sea bream is swimming in the pleasant scent of shrimp.
千里山本店
Senriyama
〒565-0851 大阪府吹田市千里山西2丁目5番18号
2-5-18 Senriyama-nishi, Suita, Osaka 565-0851 Japan
北新地店
Kitashinchi
〒530-0002 大阪府大阪市北区曽根崎新地 1丁目7番4号
YAMANA K-2 BLDG. 5階
YAMANA K-2 BLDG. 5F 1-7-4 Sonezaki Shinchi, Kita-ku, Osaka City, Osaka 530-0002 Japan
Reservation & Contact

ご予約・お問い合わせ
For foreigners who wish to contact us in English, Korean and Chinese, please proceed to the contact form above.