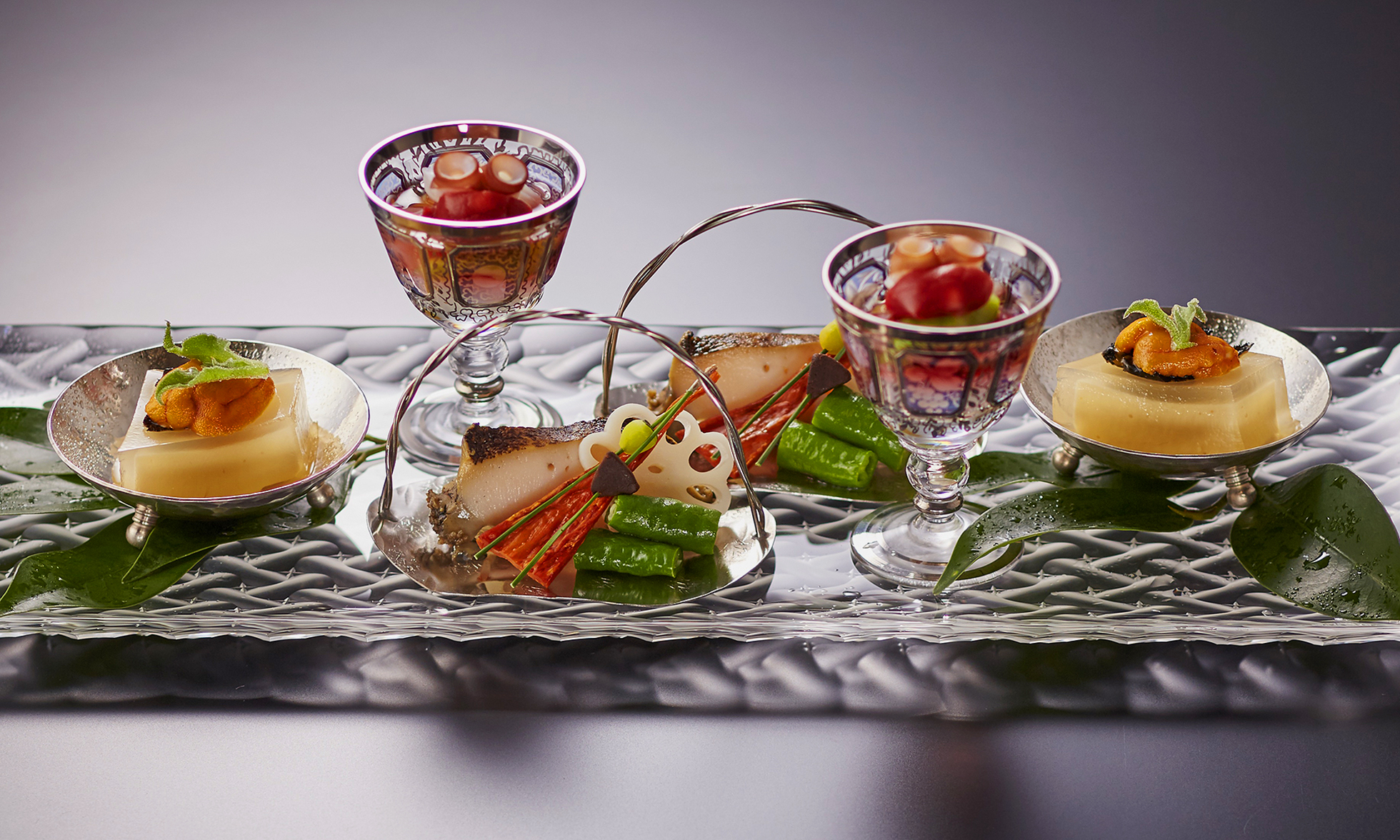 古のとき、氷室より氷を運ぶ道中、
荷に穢れがつかないように榊を添えたという故事に倣い、氷に見立てた。
This is made to resemble ice, in accordance with the legend that the sakaki leaves were used to purify the cargo in transit when, in ancient times, ice was transported from the himuro (ice house).
千里山本店
Senriyama
〒565-0851 大阪府吹田市千里山西2丁目5番18号
2-5-18 Senriyama-nishi, Suita, Osaka 565-0851 Japan
北新地店
Kitashinchi
〒530-0002 大阪府大阪市北区曽根崎新地 1丁目7番4号
YAMANA K-2 BLDG. 5階
YAMANA K-2 BLDG. 5F 1-7-4 Sonezaki Shinchi, Kita-ku, Osaka City, Osaka 530-0002 Japan
Reservation & Contact

ご予約・お問い合わせ
For foreigners who wish to contact us in English, Korean and Chinese, please proceed to the contact form above.