Rice Cake with Sweetened Chestnuts

栗小餅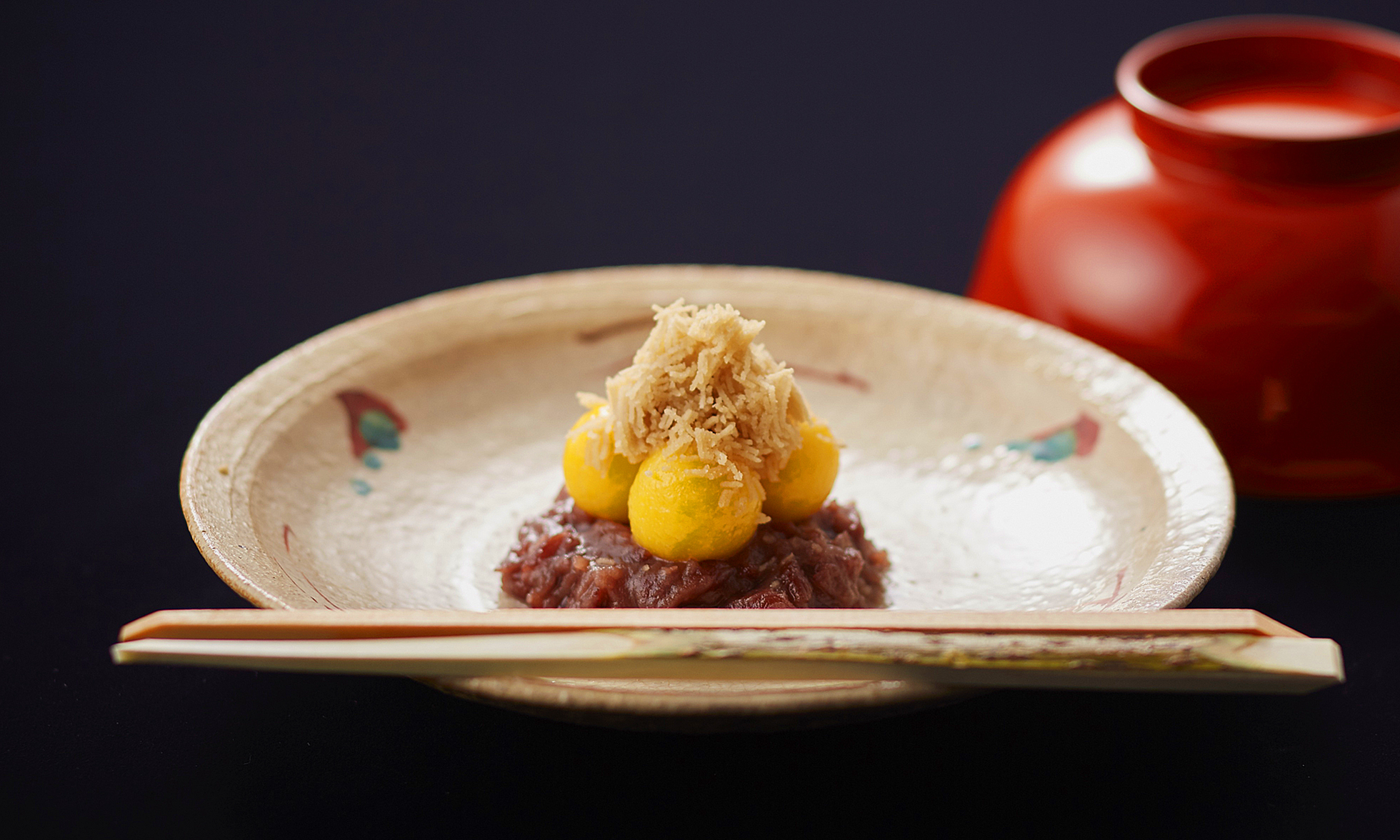 南瓜を練り込んだ白玉に、蒸した栗を裏ごしして、小豆の粒餡を添えて。
蓋を取ると湯気とともに閉じ込められた栗の香りが立ちのぼる。
作りたてだからこそ味わえる温かいお菓子。
To the rice flour dumpling with pumpkin kneaded in, we added strained steamed chestnuts, garnished with coarse adzuki bean paste.
Removing the lid releases the aroma of the chestnuts, which rises out together with the steam.
This warm confectionery is best enjoyed when freshly cooked.
千里山本店
Senriyama
〒565-0851 大阪府吹田市千里山西2丁目5番18号
2-5-18 Senriyama-nishi, Suita, Osaka 565-0851 Japan
北新地店
Kitashinchi
〒530-0002 大阪府大阪市北区曽根崎新地 1丁目7番4号
YAMANA K-2 BLDG. 5階
YAMANA K-2 BLDG. 5F 1-7-4 Sonezaki Shinchi, Kita-ku, Osaka City, Osaka 530-0002 Japan
Reservation & Contact

ご予約・お問い合わせ
For foreigners who wish to contact us in English, Korean and Chinese, please proceed to the contact form above.