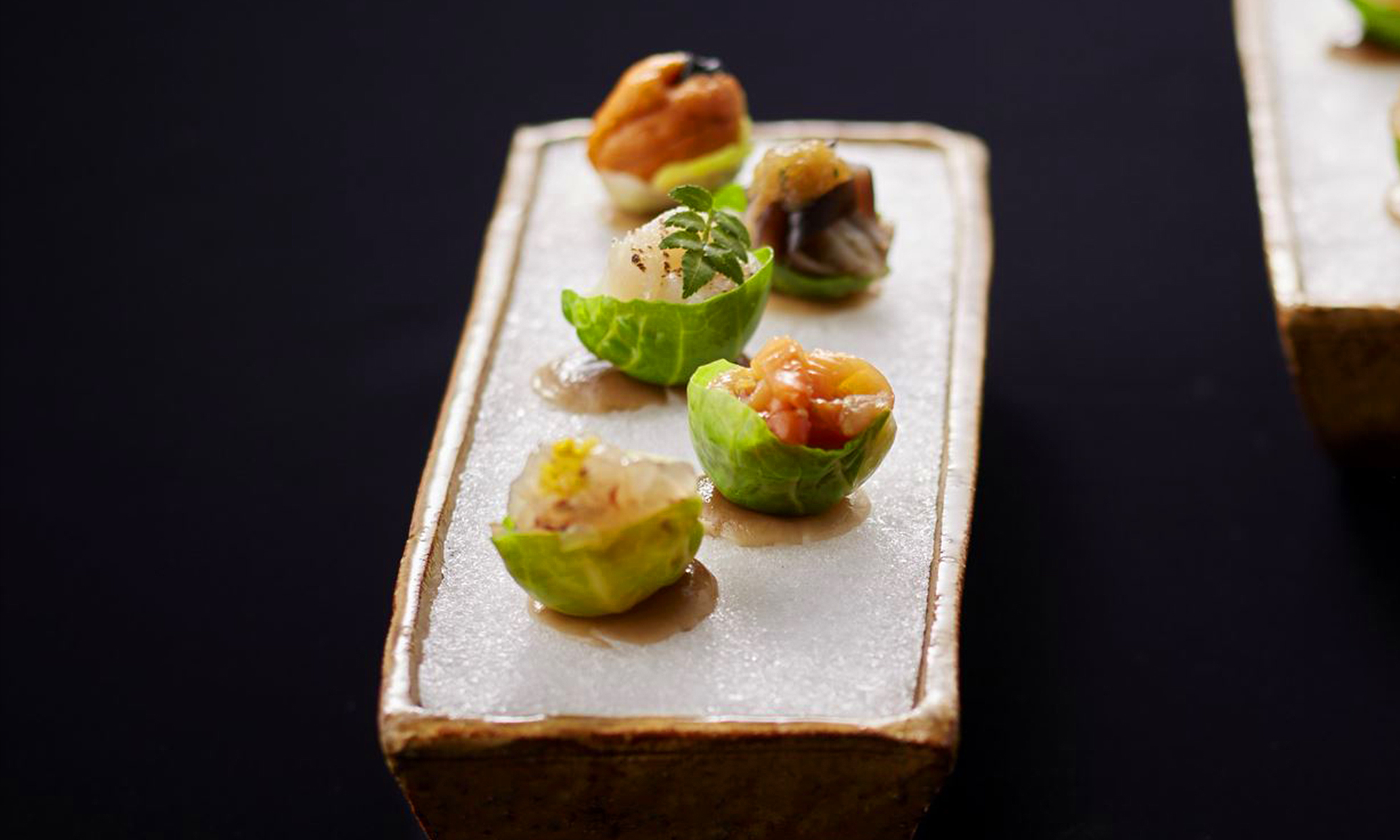 雪残る早春の庭に連なる路地石に見立てた料理、
一歩一歩、季節の移ろいを踏み進むように春の恵みを愉しむ。
With this dish made to look like cobblestones in a garden in early spring lightly covered with the remains of the winter snow, our cuisine evolves one step at a time, allowing you to enjoy the shifting of the seasons.
千里山本店
Senriyama
〒565-0851 大阪府吹田市千里山西2丁目5番18号
2-5-18 Senriyama-nishi, Suita, Osaka 565-0851 Japan
北新地店
Kitashinchi
〒530-0002 大阪府大阪市北区曽根崎新地 1丁目7番4号
YAMANA K-2 BLDG. 5階
YAMANA K-2 BLDG. 5F 1-7-4 Sonezaki Shinchi, Kita-ku, Osaka City, Osaka 530-0002 Japan
Reservation & Contact

ご予約・お問い合わせ
For foreigners who wish to contact us in English, Korean and Chinese, please proceed to the contact form above.